Sveinn inn kyrri Grimsson has come up with these gorgeous pewter tasting cups featuring the Guild badge inside and the Lochac badge on the handle.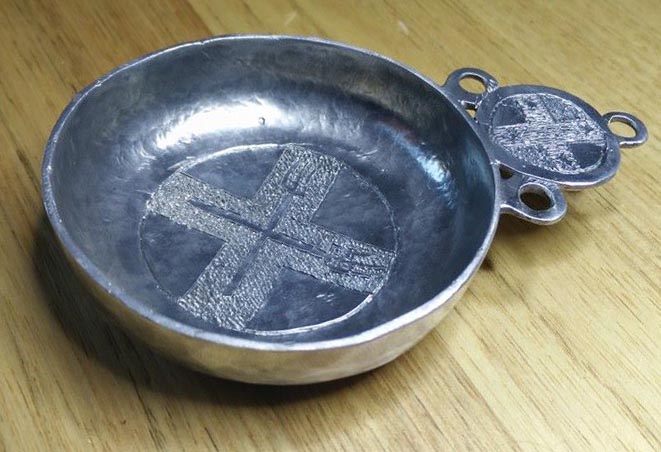 They are about 7cm diameter, 2cm depth and weight around 100gms. Great to wear on your belt as a sign of guild membership and a good size for sampling. We tried them out against a stainless steel goblet and found no noticeable tainting, only variations due to temperature and air exposure.

Sveinn is taking orders with an eye to a production run available at Festival. The cost will be $35 AU or $37 NZ, with $10 deposit requested if you wish to order one.  Please contact Sveinn (Steve Worthington) via the guild mailing list or the Facebook page to express interest.